Each student at PGJH will receive their own Chromebook to use for the entire school year for 2023-2024. This is often referred to as being one-to-one (1:1)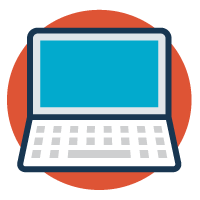 Parent Resources & Important Steps
Students will be expected to bring their Chromebook to school each day. Lessons and use will depend on the teacher and what they have prepared to teach. It is important that your student charge their device each night to ensure it is ready for them to connect, discover, create and share.
Each student will receive a charging cable with their Chromebook. Each Chromebook and charging cable will be labeled with an identifying sticker with each students' name and student ID.
If a Chromebook is charged nightly, the device will work the entire school day. Help your student to make charging their device a habit/daily routine to ensure it is ready to be used when they are at school.
Step 1
Sign Skyward Documents
Step 2
Parent Blocksi Dashboard
Step 3
Download Canvas Observer App
For your student to be allowed to use the internet and be issued a Chromebook to be used on and off campus (beginning August 2023), you will need to electronically sign two forms:
1.  The AUP Parent Permission Form and
2.  The technology usage form which can be found in the Parent Portal on Skyward.
Click below to access the Parent Skyward Portal. Log in, then go to the AUP and technology usage forms to fill out the required information.
Access to the Parent Skyward Portal will be updated and available early August 2023.
Access Parent Skyward Portal
Skyward Family Access Guide - English
Skyward Family Access - Spanish
Blocksi Parent Manager will allow you to enforce bedtime and time access on internet sites with your students Chromebook, beginning August 2023. You will also have the option to enforce more strict content restrictions. You can also set up to be notified when blocked content is accessed or searched on your students device.
Blocksi Manager Parent Dashboard puts the parent, guardian and Director of Technology on the same page and assures 1:1 Chromebook initiative acceptance by both parents, teacher and students.
Below is a link on Blocksi and a tutorial video
Canvas Observer allows you to see what is going on in students canvas courses. You can view due dates, teacher comments on assignments, scores, and grades.
You will need to add yourself to your students' account by following the directions below.
Canvas is only used in grades 7-12 in Alpine School District.
Canvas Observer Tutorial
Parent/Guardian & Student Guide to Canvas
Protect Your Device
We are excited that we are able to provide each student at PGJH a Chromebook device to further and deepen their learning at PGJH. We are also aware of the possibility of the Chromebook being damaging, lost or stolen. Like other school property that is used by students, if a device is lost, stolen or damaged, a fine will be assessed. Full replacement of a device is $150.00. Repairable damage is $50.00. Damage or lost charging cord (power supply) $30.00. Intentional damage, loss or theft of the device is full cost of replacement. This can add up and be very costly.

The district has provided an insurance option that you can pay to insure the Chromebook device. The cost to insure your Chromebook is $30.00, no deductible, up to one year. The insurance does NOT include the charging cord (power supply).  Insurance will need to be renewed annually. To access the insurance document, click on the link.